Two Cute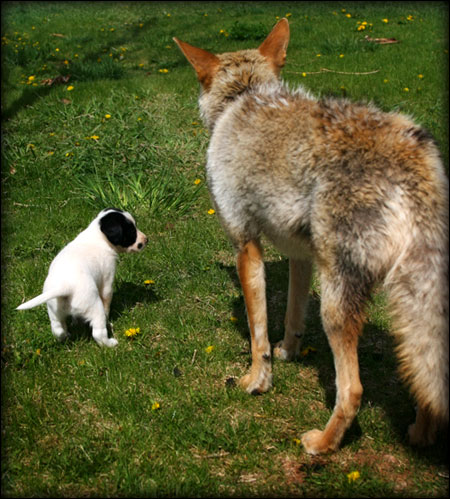 photo taken May 2008 • title thanks to Bob K.
one year ago: Natural Death, Natural Reaction
two years ago: Stick With Me, Kid
I hate to be a broken record but YOU GUYS ARE AMAZING!!!
Such brilliant captions.  This was a tough one to pick.  Love the sweet simplicity of yours, Bob ~ thankyou!
And tied for second place with honors:
Dot & Dash
Little niblet… I mean, nubule!
Cutorial
Au Pair with Bad Hair
The Prince and The Pupper
Short Stack & Tall Boy
One small step for Charlie, one giant leap for Chloe
Field Guide
"Sometimes, kiddo, you just gotta turn your back to the wind and wait it out.  Yep, just like that."
Chloe, I'm afraid of dandelions
Charlie is perplexed, Chloe is…Chloe
Soul Sister
Lord help the mister that comes between me and my sister …
"Just because the cake had a sign that said 'Eat Me,' doesn't mean you should have Chloe.  Now we have to find the one that switches you back."
Marshmallow Fluff
Punk, Rock
Buddies on the Yellow Bud Road
In Charlie I Trust
• • • Some days are difficult days. I had one a few days ago… but then I looked at this photo and the difficulty just… evaporated.  Not permanently – but when it returned it was a little bit lighter.  Or I was a little bit lighter.
Can you put words to this?  I believe with my whole self that you can; you guys have been proving that for a year!  I can't wait to see how you do it.
Leave your title, caption, or thought-bubble-commentary in the comment section of this post and you'll be in the running to win an 8×10 print of one of my favorite photos (click HERE to see it)!
293 Responses to "Two Cute"
Leave a Reply