Tandem Teeth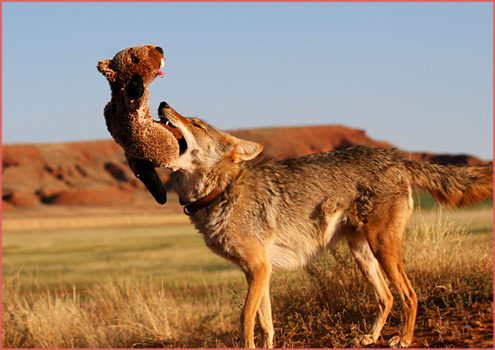 photo taken August 2012
one year ago: Tall Alfalfa
two years ago: Leader Of The Pack
three years ago: WWED?
four years ago: Young Spirit
five years ago: Stray Feather
3 Responses to "Tandem Teeth"
Catsquatch Says:
October 8th, 2012 at 1:41 pm

The liveliest stuffed beaver in the world ;)

Jim Corey Says:
October 10th, 2012 at 10:55 am

I wanted to get this comment to you, so I'll just put it here. It's amazing how different coyotes are here in south central Missouri from Charlie. They have short hair, are dark brown, and are smaller than Charlie. Nevertheless, they killed my beloved pit bull type dog a week ago.

shreve Says:
October 10th, 2012 at 11:14 am

I'm so sorry to hear it, Jim!
Heartbreak.
Leave a Reply