Wunder Dog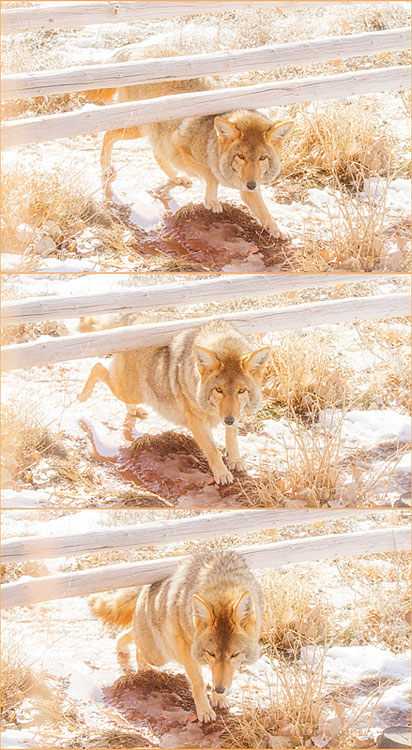 photos taken February 2017
one year ago: Tail Feather
two years ago: Above, Below, Within
three years ago: Starting To Snow
four years ago: Seer
five years ago: Looking Into The Light
six years ago: Sulky In The Snow
seven years ago: Faux No
eight years ago: Counting Sheep
nine years ago: Coyote For "I Was Here"

3 Responses to "Wunder Dog"
wright1 Says:
March 8th, 2017 at 3:01 pm

Nice sequence of images. He looks so feline as he eases under that bottom rail, but that was his role model growing up, after all ;)

Natalie Says:
March 9th, 2017 at 6:13 pm

wright1 YES!
RIP Eli. <3

Sandy G. Says:
March 13th, 2017 at 7:59 pm

What in the world was he digging for, Shreve? I hope he wasn't going to bury that cute toy doggie he has in another photo!!
Leave a Reply