Waiting For The Perfect Snowflake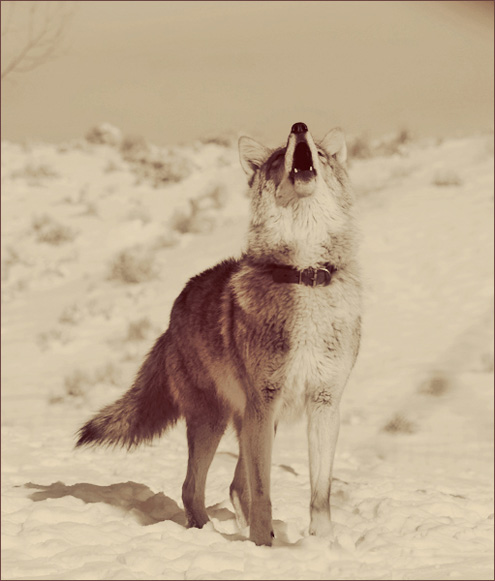 photo taken January 2010 • title thanks to Meg
one year ago: El Trio
two years ago: Neckin'
Thankyou, one and all……..
Howling wind is really coyotes up  on top of  clouds. There are pictures to prove it.
Starting an Avalanche
Perfect Pitch(ture)
Singing the World into Existence
Howlleluia!
"Charlie, you don't have to take such a deep breath, you only have to blow out 3 candles!"
Snownata in C Sharp
Noble Fur
O Solo Meo!
Howl Great Thou Art
Calling All Angels
Vocal Range
Soul man
American Idol
You make my heart sing.
Happy Birthday dear Shreeeeeeeeeeeve….Happy Birthday to you!
and all from Joanne's 6th grade class!
• • • Oh, howling coyote.
Oh, creative crazies out there in internetland.
I can't wait to see what you do with this one!
Please leave your title, caption, or Charlie-commentary in the comment section of this post and you will instantly be in the running to WIN!  This week's prize is an 11×12 print of Inside Joke (click here to see it) which is the result of some sort of inside joke my beloved printer-man played on me last week because I did not order it!  But found it in my large envelope of prints when I got back home.  And on my receipt.  So now one of you gets to win it!
289 Responses to "Waiting For The Perfect Snowflake"
Leave a Reply