Charlie on Canvas!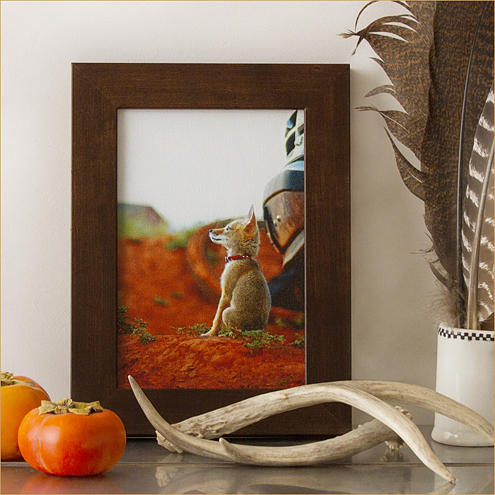 I am SO excited about this new piece of Charlie art ~
a framed keepsake, a treasure.
This iconic image of Charlie, the collective favorite of all time, is printed directly onto canvas, and it has the texture, depth, and richness of a painting. It is then professionally mounted and framed, with a papered back and hanging wire.
Archival giclee canvas print, made by my family-run local print shop. Framed by my family-run, local frame shop. Made in the USA from start to finish.
Ready to hang and admire.
Available in my shop.
one year ago: Yodel
two years ago: Jewel In The Rough
three years ago: So Long, Snake
four years ago: Seeing Red
five years ago: You Can't Handle The Tooth!
six years ago: What My Mornings Are Made Of
seven years ago: Ready To Play
eight years ago: The Goose Got Away

2 Responses to "Charlie on Canvas!"
m.v. Says:
November 28th, 2015 at 10:27 am

"Ooooooooh, I so want" is my first reaction.

Is it possible to get a signed version??

LMC Says:
September 11th, 2016 at 12:16 pm

my absolute favorite picture of all time. I have been following Charlie and Shreve for so long, I remember when this photo was taken…such beautiful souls
Leave a Reply