Forever Amber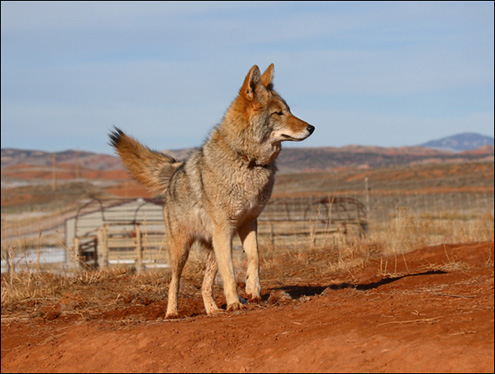 photo taken January 2010 • title thanks to jb
one year ago: Slinky
two years ago: Jungle Dog
I loved the lyrics, poems, and quotes you matched with this image:
'I'm looking for the face I had / before the world was made.' ~ Yeats
"May your trails be crooked, winding, lonesome, dangerous, leading to the most amazing view. May your mountains rise into and above the clouds." ~ Edward Abbey
"And So I Became a Knight of the Kingdom of Dreams and Shadows" ~ Mark Twain
"The right word may be effective, but no word was ever as effective as a rightly timed paws." ~slightly edited quote of Mark Twain
"All along the watchtower / Princes kept the view" ~ Bob Dylan, made famous by Jimi Hendrix
"Out of the ash I rise with my red hair And eat men like air" Sylvia Plath
And the ones straight from your mind and heart:
Glimpse of an Angel
(the author of this comment writes: When I opened the page, I clicked it, then looked down at my knitting for a bit, since my computer is slow today.  When I glanced up I saw Charlie's tail as a wing.)
(at) Home on the Range
All points west
Rough and Ready
Tailwind
Earth Wind & Charlie
Prairie Paint
Ochre Face
Tail of an eagle wing, body of a coyote, soul of the West.
In The Still Of The Light
Coyote Paintbrush
Dignified in the Dirt
• • • Poets, dreamers, restless romantics, this one's for you.
(and all y'all, too!)
Leave your title, caption, or Charlie commentary in the comment section of this post and you will automatically be in the running to WIN!  This week's prize is a conglomeration of wild Wyoming weirdness, including dinosaur gizzard stones, petrified squid, dahlites, and more!
227 Responses to "Forever Amber"
Leave a Reply