GOTTA BOUNCE!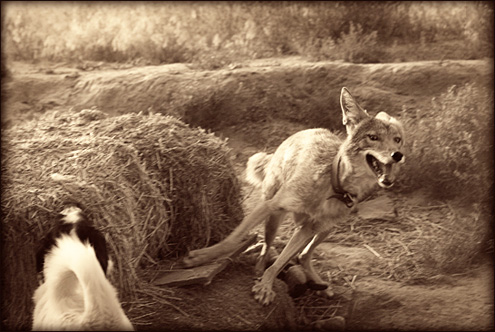 photo taken July 2010 • title thanks to Lisa
one year ago: Untamed Melody
two years ago: What Shedding Looks Like
three years ago: Love Me?
Fantabulous, as usual!
Tied for second:
Touching Base
Hay-ng Ten
The rogue vogues.
Bale Racing
Run Amuck Chuck
Hay day play day
Rounding third and headed home!
Bailing.
Charlie found the catnip AGAIN!
Insane Clown Posse
Later, Chloe-gator!!!
Bail of Fun!
Balin' and Wailin'
Quicksilver!
• • • Goofy happy Charlie.  Y'all know what to do!
I have an awesome prize this week.  An 8×10 print of THIS photo (click here to see it) signed by myself and, even more exciting, signed by the cowboy!  (this cowboy is M.B., not to be confused with MC!)  After reading your comments, I really should rename that photo "Heartthrob."
197 Responses to "GOTTA BOUNCE!"
Leave a Reply